How to Optimally Price For Your 3D Printing Service Bureau in 2020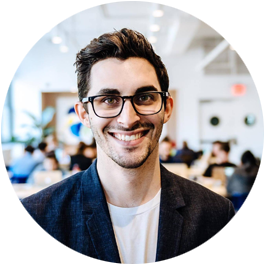 Host: Mike Moceri, CEO & Founder of MakerOS
What You'll Gain From this Webinar
A proven framework for how to price each project based on technology, material, human, and other business factors.
How to price for various technologies including FDM, SLA, SLS, and MJF.
How to find a base understanding of your true business costs and determine what to price for your 3D printing services, given what margin is most optimal for your business.
Insights that you can implement immediately and never second guess if your profits are sufficient for your hard work and time.

MakerOS is the ultimate collaboration tool for additive manufacturing services and their clients. Increase your win rate with better and faster quoting.
The MakerOS software is a turnkey solution that is fully white-labeled and customizable so that it's ready to use right out of the box. The software is a holistic solution designed to facilitate collaboration throughout the entire lifecycle of a project, as opposed to just an autoquoter that gets projects started but doesn't see it to the end. We believe that additive manufacturing business owners are not in the business of quoting, they're in the business of completing projects for their clients and getting stuff done.
We're founded by a team who previously ran several additive manufacturing service bureaus. We know the problems additive companies face when starting new projects with clients. Our ultimate goal is to make it easier for service bureaus to scale their business and for clients to get their product more easily. Contact us to request a demo and learn more.
Mike Moceri has deep experience in manufacturing, design, and software. He's personally quoted thousands of projects, produced hundreds of thousands of individual parts, and continually works with professional services around the world that offer Additive Manufacturing.
In 2013, he co-founded the world's first 3D printing retail service bureau in Chicago. In 2014 he founded Manulith, a 3D printing, and product design agency, where his clientele included Fortune 500 companies within the aerospace, automotive, and medical industries.

Mike is also a mentor at Stanley+Techstars Additive Manufacturing Accelerator, a mentor at WeWork Labs in NYC, and formerly a mentor at TechTown Detroit.
He's previously been featured on MSN, Make Magazine, NBC, and the Encyclopedia Britannica. D-Business Magazine called him the "Face of 3D printing."